Award-Winning Florist! Art in Bloom Winner and Top FTD Florist Rating
Award-Winning Florist! Art in Bloom Winner and Top FTD Florist Rating
Providing FREE flower delivery to Poseyville, Cynthiana, Newburgh, Evansville, Griffin, Mount Vernon, New Harmony, Owensville, Wadesville, Fort Branch, Haubstadt, and all points in between. Minimum $40 order for delivery.
We are the Silver Award Winner in the Community Votes Evansville 2022 Flower Shop Division!
We are the Silver Award Winner in the Community Votes Evansville 2022 Flower Shop Division!
Joni has been a floral designer for over 15 years, and has had over 10 years customer service experience. She always wanted to own her own flower shop, and earlier this year her dream became a reality. She grew up on the West Side of Evansville and graduated from Mater Dei High School in 2001.
She has lived in Poseyville for 6 years, and loves living in the country but also enjoys being close to home. She always goes above and beyond to make sure every customer is a happy one! She has also spent a lot of time in the Newburgh and Mt Vernon areas as well, and wanted to make sure to be of service to those customers and we go there every day! Most customers that use us 1 time can notice the difference in not only the amount of flowers you receive but the quality of the design.
What Our Customers Are Saying
"Joni puts her heart into all she does. Her arrangements are vibrant and unique. And I smile every time I see a picture of her new ones on fb. Go to her for all your floral needs. You won't be disappointed."
"I was in a pinch for baby's breath for a wedding reception. It was a great price! and a friendly delivery to us in Evansville! We were pleased with the quality and service. We will be using her business in the future!"
"We had a sympathy arrangement delivered to Pierre Funeral Home in Evansville for a service. It was absolutely stunning. It was so much prettier than I ever imagined. Definitely recommend Joni's work, it's so amazing!!"
We Deliver all over Southwest Indiana!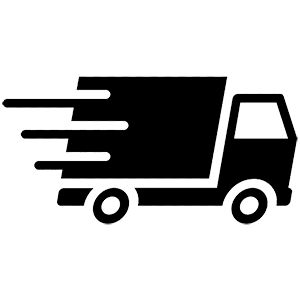 Where We Deliver
We are Joni's Flower Shop and we are a real local florist in Poseyville, IN. We also provide flower delivery to the surrounding areas, such as, Cynthiana, Evansville, Griffin, Mount Vernon, New Harmony, Newburgh, Owensville, Poseyville, Wadesville, Fort Branch, and Haubstadt.
Our customers love us because we always deliver the freshest blooms on time. It's because we have the very best drivers who know the ins and outs of Poseyville as well as all of Posey county, Griffin County, and Vanderburgh County.
Don't need to worry about being late. We offer same-day delivery until 1PM each day (10AM on Saturday), so even if you need to order last minute, we'll still be able to hand deliver the flowers that you want to send.
Ordering flowers and picking the right arrangement can be challenging especially for Valentine's Day or Mother's Day We cover all kinds of occasions where it's a fall, winter, summer, spring, or other holiday. We also specialize in anniversary, birthday, get well flowers, but we also have everyday flowers if you just want something to decorate your home or just because. Joni's Flower Shop has a wide selection of floral designs and we take care to deliver the very best fresh flowers.
We know funerals and sympathy life events are difficult to express the right emotions. Joni's Flower Shop has a large variety of funeral arrangements and sympathy flowers so you can always send your kindest condolences.
Ordering flowers online is easy with our website and our flower shop prides itself in creating gorgeous floral arrangements using only the freshest flowers sourced from the best flower growers in the world. We even carry hard to find seasonal flowers like peonies, that can be perfect for weddings. Of course, we have all types of flowers like your everyday dozen red roses, too. Even if you're not looking for your traditional bouquets, we also carry plants, lilies.
Surprise your loved ones with a unique design and fresh fragrant flowers for any special occasion. Send flowers right from our online catalog to make sure you send the right gift and/or the right bouquet to surprise someone special. Whether it is a get well flower gift basket, Mother's Day flowers, seasonal centerpiece for the holidays or something that says "I love you" Joni's Flower Shop is the leading florist in Poseyville, IN and will make sure to send quality flowers in a stunning arrangement.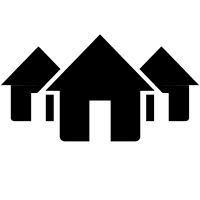 Neighborhoods, Cities, Zip Codes
Joni's Flower Shop services and delivers flowers to:
Evansville • Mount Vernon • Newburgh • Cynthiana • Griffin • New Harmony • Owensville • Poseyville • Wadesville • Fort Branch • Haubstadt
This includes the following zip codes: 47612, 47616, 47620, 47629, 47630, 47631, 47633, 47638, 47639, 47648, 47665, 47701, 47702, 47703, 47704, 47705, 47706, 47708, 47710, 47711, 47712, 47713, 47714, 47715, 47716, 47719, 47720, 47721, 47722, 47724, 47725, 47728, 47730, 47731, 47732, 47733, 47734, 47735, 47736, 47737, 47740, 47744, 47747, 47750, 47765
Local Cemeteries & Funeral Homes
Schneider Funeral Home, Alexander Funeral Home-Newburgh Chapel, Titzer Family Funeral Home, Werry Funeral Homes Inc, Antioch Church & Cemetery, Holder's Funeral Home, Ziemer Funeral Home, Alexander Funeral Home-North Chapel, Alexander Pre-Planning Ctr, Miller & Miller Colonial Chpl, Alexander Funeral Home-West Chapel, Evansville Crematory, Pierre Funeral Home Inc, Alexander Funeral Home-East Chapel, Service Corporation International, Alexander Funeral Homes, Alexander Memorial Park, Sci, Alexander Funeral Homes Cemetery & Crmtry West Cpl, Koch Enterprises, Osborne Funeral Home, Mason Brothers Funeral Home, Browning Funeral Home, Ziemer Funeral Homes, Boone Funeral Home, Sunset Funeral Home, Cremation Center & Cemetery, and Stendeback Family Funeral Home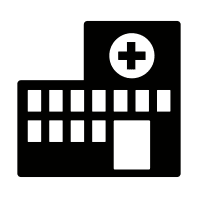 Local Hospitals
Hospitals we deliver to: Brentwood Springs, Deaconess Gateway Hospital, The Heart Hospital at Deaconess Gateway, The Women's Hospital, Deaconess Regional Laboratory, Deaconess Wound Services, Orthopedic Associates Downtown Evansville, Acacia Center, Deaconess Clinic, Echo Health Care Pediatric & Prenatal, Select Specialty Hospital – Evansville, Encompass Health Deaconess Rehabilitation Hospital, Evansville State Hospital, Fowler Medical Center, Integrated Physical Medicine, St. Mary's, St. Vincent Hospital Evansville, St. Vincent Medical Group Cardiology, Center for Vein Restoration, Evansville Psychiatric Children's Center,  Evansville VA Health Care Center, Stat-Care, Deaconess Midtown Hospital
Address
63 W Main St,
Poseyville, IN 47633
Contact
(812) 874 – 0100
jonijackson83@hotmail.com
Visit
M-F:  8am – 4pm
Sat: 9am – Noon